Bariatric Food Recipes
Introduction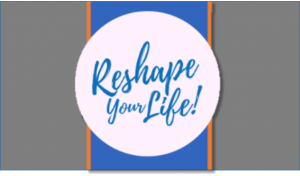 Bariatric surgery is a medical intervention modifying the stomach and sometimes, portions of the alimentary canal to help individuals struggling with extreme obesity to lose weight. Bariatric surgery is usually recommended to people who possess a body mass index (BMI) of 40 and above.  Surgery is also an option for patients with lower BMI (less than 40) but who have associated health problems like type-2 diabetes or High blood pressure.
There are two types of Bariatric surgery, restrictive and malabsorptive/restrictive surgeries. Restrictive surgeries involve physically restricting the size of the stomach.  Malabsorptive/restrictive surgeries, on the other hand, are more invasive and entail not only the restriction of the stomach but also the rerouting of the intestine to bypass parts of the digestive tract. This greatly affects the body's ability to absorb calories, resulting in weight loss.
Diet Regimen Post-Bariatric Surgery
After bariatric surgery, the amount of food your body ingests diminishes. Therefore, the doctors will recommend dietary changes to ensure appropriate nutrition intake to stay healthy while losing weight and reach your set goals. Essentially, your diet should include a variety of foods in the proper ratios to help you obtain sufficient protein, while limiting fats and carbohydrates, and be rich in vitamins, and minerals.
It is important that bariatric patients adhere to all stipulations regarding protein, fat, sugar and overall calories for weight-loss success. In addition, the success of a bariatric surgery revolves around eating correctly, right after surgery and for the rest of your life.
Nutrition Basics
As you begin post-surgery life, it is important you keep focused on meeting the additional nutritional requirements required due to your reduced stomach and limited absorption of nutrients for those having a malabsorptive procedure. Also, it is important to avoid snacking or 'grazing' between meals.
Following is a nutritional overview of what your body needs as you heal and make health adjustments:
Proteins
Since the body cannot store protein, it is important to ensure you consume a sufficient supply to help repair and replace worn-out or damaged tissues. The daily recommended amount is 60 grams of protein per day.
Vitamins and Minerals
With a reduced stomach, it may be difficult to ingest sufficient amounts of Vitamins and minerals for the wellbeing of your body. Take daily doses of a high potency multivitamin/mineral supplement with iron, in addition to calcium and vitamin B12.
Sugars and Fats
After bariatric surgery, it is important to cut down on the fats and sugars consumed, to avoid experiencing 'Dumping Syndrome'. Dumping syndrome causes symptoms like profound nausea, abdominal cramping, profuse sweating and rapid heartbeats. Foods to avoid are sugar rich foods such as candies, fruit juice, and soda, as well as high fat meats and fried foods.
Bariatric recipes
Some of these recipes can be modified to suit individual tastes and preferences. They contain the high levels of protein needed by the body after a bariatric surgery and moderate amounts of fats and carbohydrates.
1. YOGURT BREAKFAST POPSICLES
This supercharged meal contains 1 cup non-fat plain Greek yogurt, ½ cup protein fortified oats, ½ cup protein fortified skim milk, and 1 cup fresh mixed berries. Blend the milk and yogurt and pour into popsicle molds, divide berries and oats evenly into each mold. Place wooden ice cream stick into each mold and place in the freezer for 4 hours. Makes 6 servings with all the right mixture of nutrients your body needs.
CHICKEN CAPRESE
Chicken Caprese is a delicious meal that packs just the right of protein and calories for you. Savor the taste of a combination of one pound boneless and skinless chicken breasts, a tablespoon of olive oil, 4 thick slices of ripe tomato, 4 one ounce slices of mozzarella cheese, 1 teaspoon Italian seasoning, 3 tablespoons of balsamic vinegar, 2 tablespoons thinly sliced basil. To prepare, drizzle olive oil over the chicken and sprinkle Italian seasoning over the chicken. Place chicken on grill and cook 3-5 minutes on each side until done. Top each breast with a slice of mozzarella cheese and cook until cheese melts. Remove from heat and place chicken breast on pate then top with tomato slice, basil, and drizzle with balsamic vinegar.
BLACK BEAN AND CORN SALAD
Let this meal combination of 1 cup tasty corn, 2 16oz cans of black beans (rinsed and drained), 2 tablespoons minced red onions, ¼ cup chopped fresh parsley, 1 teaspoon lemon juice, 2 tablespoons Olive oil, 1 teaspoon honey and 1 teaspoon garlic keep you healthy and, on the path, to achieving your weight goals. To prepare mix corn, black beans, red onion, parsley together in a large mixing bowl. Whisk balsamic vinegar, olive oil, lemon juice, garlic, honey, salt and pepper together, then pour over black bean and corn mixture and let marinade for 30 minutes before serving.
Previous Post
Next Post