Cinco De Mayo Taco Lettuce Wrap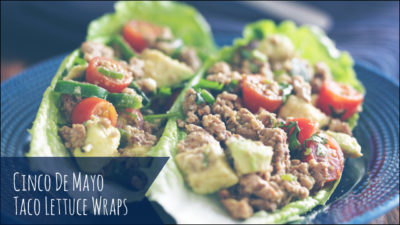 INGREDIENTS:
¼ pound of lean ground turkey
Bibb lettuce
1 tbsp. olive oil
½ cup chopped red bell peppers
½ avocado (sliced)
½ tsp. Chili powder
½ tsp. Salt
½ tsp. Cumin
½ tsp. Turmeric
PREPARATION:
Cook the ground turkey and then drain the fat.  Add seasonings to meat. Place meat, avocado slices, and bell peppers into Bibb lettuce wraps.
Previous Post
Next Post