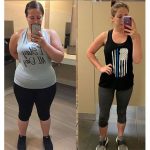 "After years of yo-yoing dieting, crash dieting, trying "magic pills, shakes or potions" I had enough and knew I needed to do something to take control. Once I gave birth to my daughter in Dec 2016, I hit the gym and changed my eating habits but still after 18-24 months I was getting no where. Frustrated because I was at the highest weight ever of 256 and ready to give up, I came home to my husband one day and […]
Continue Reading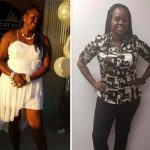 Celebrating Joy's Success with the Obalon Balloon! She's down 30lbs and 4 pant sizes! Congratulations on your success Joy!
Continue Reading
These two are 5 months post op from Surgery with a total weight loss of 160lbs.. Congratulations Shanna and Dania!!
Continue Reading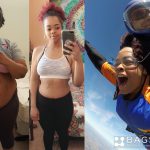 I've wanted to skydive my WHOLE life, but my weight held me back FROM EVERYTHING! NOT ANYMORE! thanks to dr bagshahi! Literally the BEST DOCTOR EVER!!! I️ was blessed to be able to get this surgery 11 months ago. It literally gave me a second chance at life and I️ plan to take advantage of EVERY second I️ have left! I️ finally made my dream come true for my birthday!! Best experience ever.
Continue Reading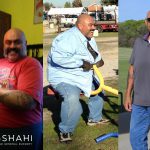 Ralph went from a 54 to a 38 waist after losing 150 lbs with the gastric sleeve. He also discontinued 5 different medications for diabetes, high blood pressure, and high cholesterol.  Congratulations Ralph!
Continue Reading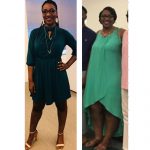 Pre-surgery weight was 305 lbs, I wore a size 3x/22.  I'm 5'11.   After my Gastric sleeve, I followed the diet, worked out 3-4  times a week and took my vitamins. One year later I weigh 206 lbs and am a size 12!
Continue Reading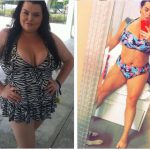 Thank you so much Dr. B! You have given me the chance to live my life how I always wanted, healthy and fit! I'm beyond grateful for the tool you have blessed me with!
Continue Reading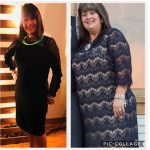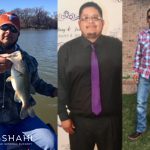 Before the surgery I couldn't tie my shoes easily, I'd have to hold my breath just to bend down and tie my shoes.  I mean it literally got to that point just getting in and out of a car, I'd have to kind of wiggle in there. Now everything is a lot easier I can go out for walks and not feel out of breath right away or jogging without my side hurting. It's a great feeling once you lose […]
Continue Reading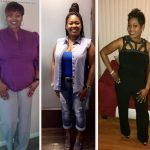 I meet Dr. Bagashai and his Staff a little over a year and a half ago it has been one of the best decisions in my life to change my lifestyle of living although it has only been 11 months since my surgery. Laparoscopic Gastric Sleeve I've had tremendous results, I've lost 65pds and drop 10 dress/pants sizes!!! I'm overly EXCITED with Enthusiasm!! I love Dr. Bagashai for helping get my life back.
Continue Reading